We would like to inform you that despite these difficult times BritDeals is currently operating as business as usual- customers' orders are being fulfilled on a daily basis, and our friendly sales representatives are here to help and provide expert knowledge and advice on the products we sell.
Sending our best wishes to you and your family,
The BritDeals Team
Wholesale and Closeout Deals
BritDeals is one of a kind platform where you can find huge variety of brand new merchandise at wholesale prices.
All products we sell are brand new with a minimum of 90% giftable condition unless otherwise stated in the manifest.
Sign Up to BritDeals and enjoy your first order discount, 40% for Individual Items, 20% for all PC Lots and 50% for all Watch Lots.
Variety of payment options
We accept all major credit cards, bank wire and PayPal.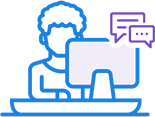 Fast and friendly support
Each customer get his own dedicated sales manager.